The ultimate in quality blinds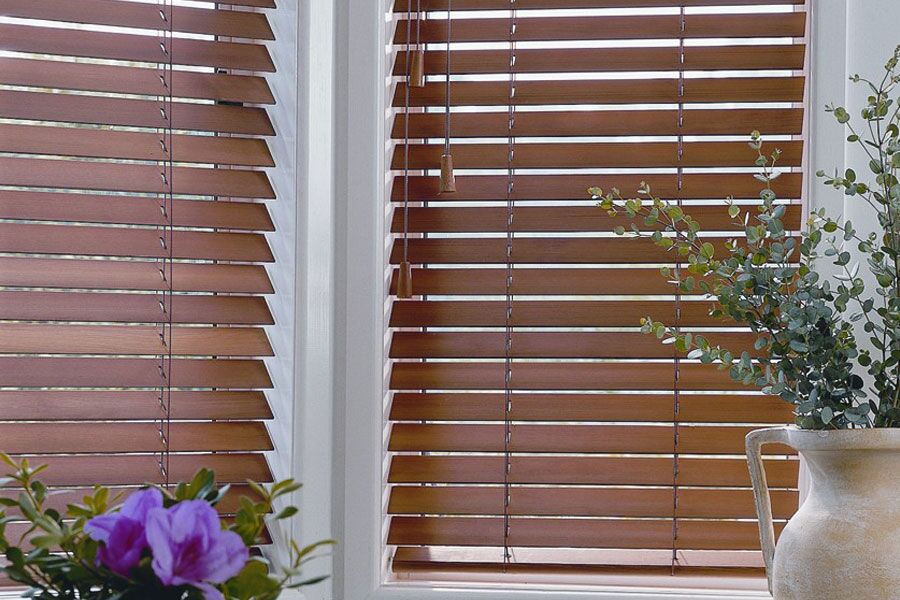 Available in Three Different Materials
IWF's Venetian Blind range offers the ultimate in quality blinds.

Our Timber Venetian Blinds are made in Australia from 100% Polystyrene, using a manufacturing process to make the slats more rigid and durable. The attractive woodgrain effect provides the look of wood at an affordable price, and has an excellent colour-consistency for a uniform look.
The slats are resistant to heat and humidity, and will resist warping, cracking and chipping. They are UV protected, are washable and easy to clean.
Our venetians are also lighter than most faux wood blinds, making them easier to lift.
Available in 50mm and 63mm slats.
View our full range of Blinds
View our Facebook Page for examples of our work.
Our Ecowood Venetian Blinds are an affordable way to enjoy the rustic beauty of timber. They are ideal for areas high in heat and moisture. These PVC-free slats are guaranteed against fading, yellowing, warping or bowing.
Available in 50mm and 63mm slats.
Our aluminium range features 25mm Venetian Blinds made from high-grade aluminium stock. They are available in a select range of 10 on-trend fashion colours to suit a modern home or your next commercial project.
Available in 25mm slats.