Maximum flexibility and usability for outdoor living spaces
Coastal living at its finest
Retractable Roof Systems (also called retractable pergolas) are the latest must-have trend for creating a distinctive outdoor room. You can't control the weather, but you can control your lifestyle – get a climate advantage and put the power in your hands with smooth remote-control operation.
Precision engineering and architectural quality at an attractive price, sophisticated European know-how and Aussie smarts combine to offer you innovative technology. Add lighting, timber cladding, vertical blinds and heating as desired.
nings can be applied in both private residential and commercial settings.
We offer four different models of B-Cube Bioclimatic Pergolas – the Classic, Freedom, Infinity and the Urban.
Australian Made
European Design
5-Year Warranty
RENO
RETRACTABLE ROOF SYSTEM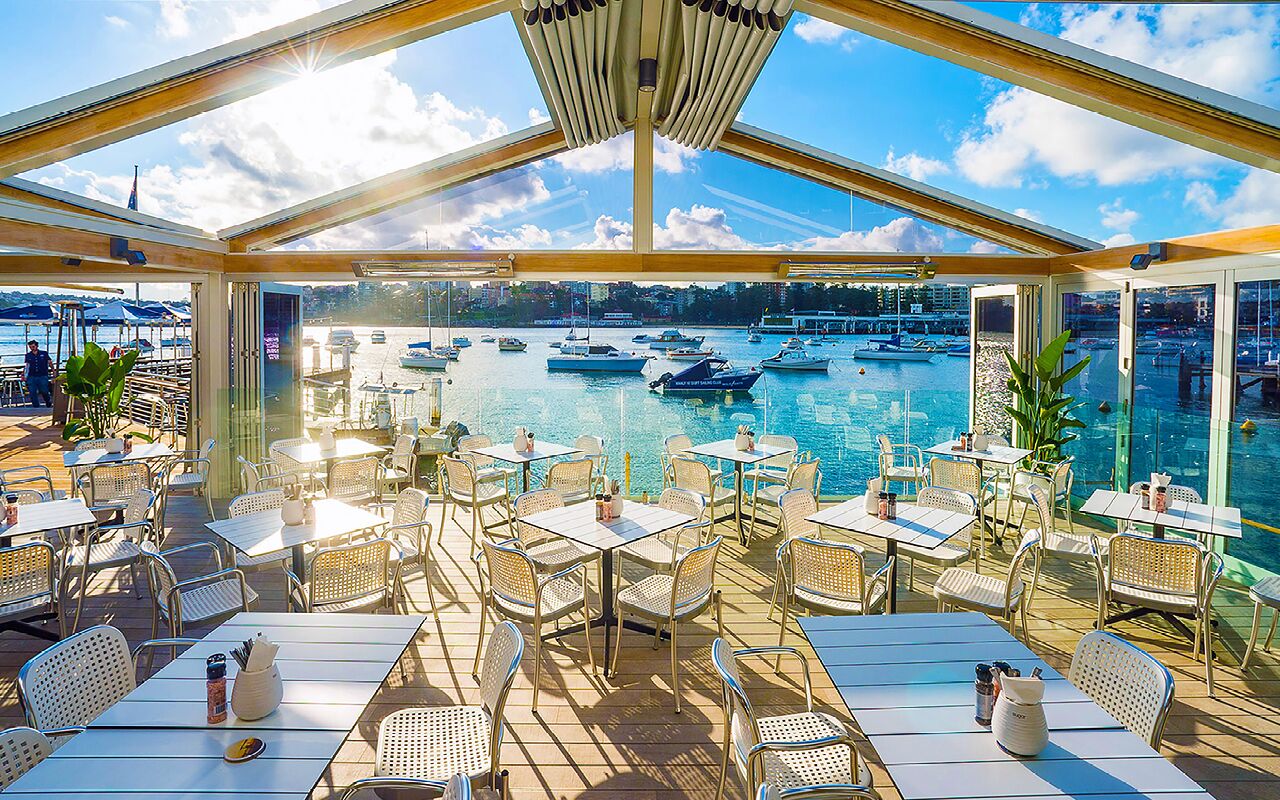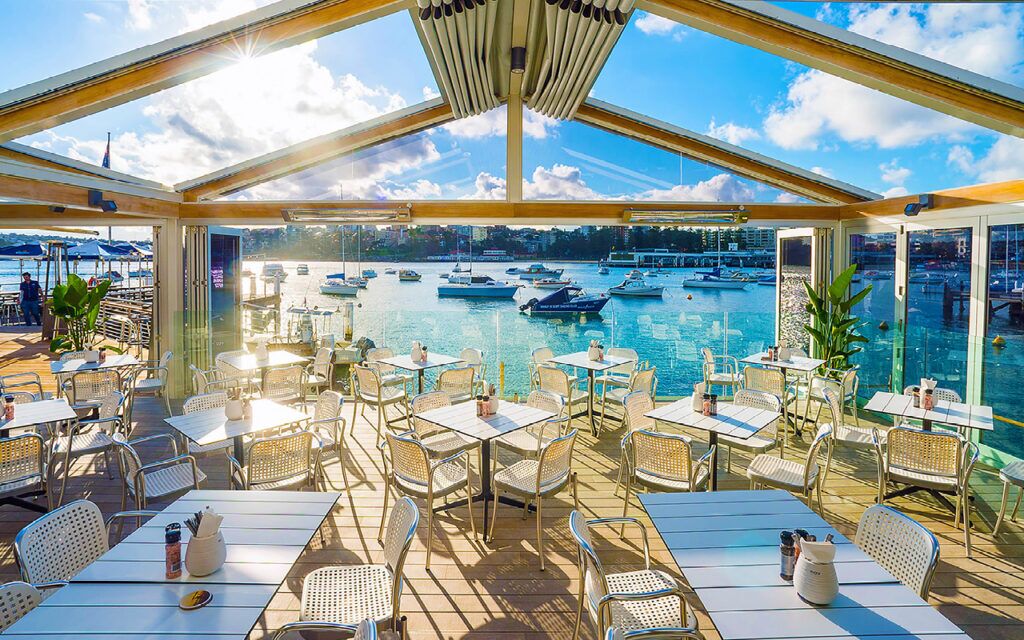 Finally! A roof system that retracts, allowing you to double the use of outdoor living spaces, restaurant forecourts or beer gardens.
Our Reno Retractable Roof is a flat system without posts and therefore has great versatility for application options. Retracted in fine weather to let in sunshine and warmth, the Reno can be closed with the push of a button for protection against wind and rain.
An extremely important part of any patio is the folding fabric of the roof. This model is flat without posts and comes with a wide range of block-out or translucent rain-resistant fabrics. Our fabrics meet the highest quality standards. They come fitted with an anti-drip system, and the correct angle makes this suspension ideal for optimal water drainage.
The cassette which protects the motor housing is made from aluminium extrusion profiles. You can adjust the power for effortless operation, no matter how large the folding roof is. It ensures the fabric is pulled smoothly taut, even with fluctuations in temperature. This motor is made by a European manufacturer and is easy to operate via a remote control or with a connection to a home automation system.
FLAT
RETRACTABLE ROOF SYSTEM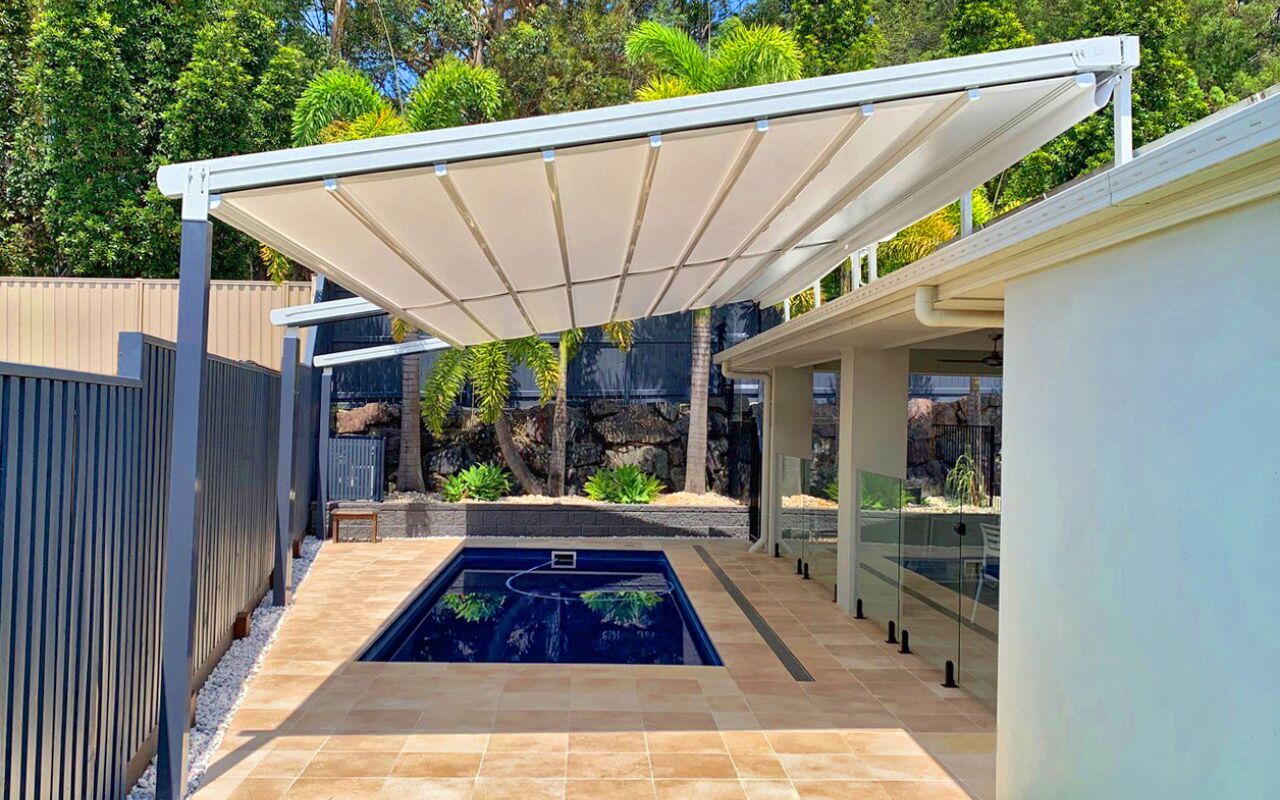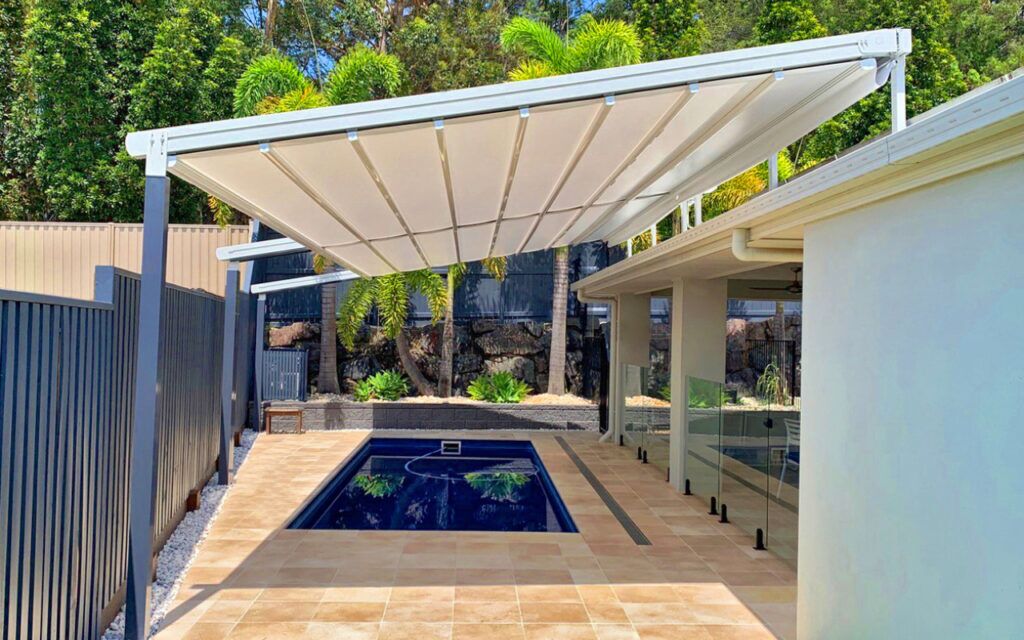 TC130
Our TC130 Folding Arm Awning features a compact design, rapid adjustment and universal uses. You can easily adjust the angle of this awning to determine how much shade you want.
This awning has a high-quality acrylic fabric with a special treatment that leaves it mould and dirt resistant. This keeps the fabric looking clean and bright for many years. The aluminium covers on the extension pole also guarantee a perfect finish. The TC130 is fitted with a high extension pole as a standard. With an exceptionally wide choice of colours and designs, this folding arm awning will add the finishing touch to your home.
SEMI CURVE
RETRACTABLE ROOF SYSTEM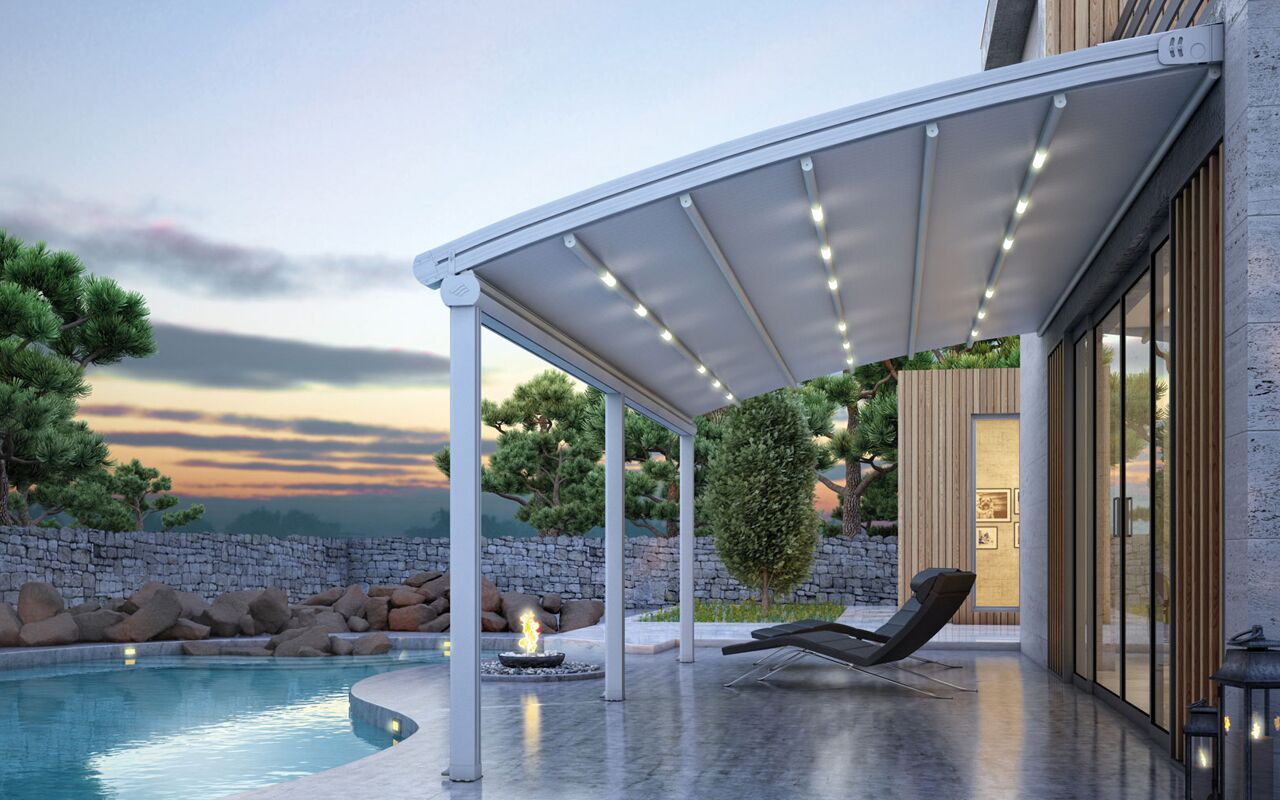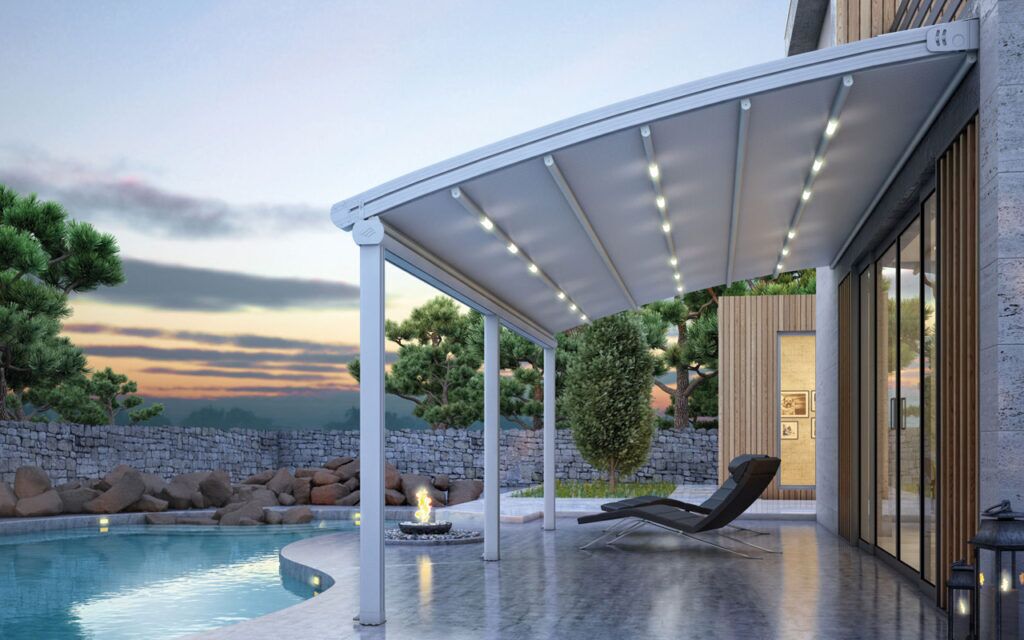 PR220 | PR210
Our PR220 and PR210 Folding Arm Awnings are compact systems featuring an aluminium extruded cassette to enclose the fabric and ensure its longevity. These awnings effectively combine contemporary design, ease of use and protection in one affordable and versatile package.
Perfect for use on a porch or near a swimming pool, the PR Series Folding Arms are the ultimate in ease of use. Apart from the standard crank and gearbox manual control, they are optionally available with a remote control, powered by a superior tubular motor. A wind-sun sensor may also be added, allowing the awning to automatically extend or retract depending on wind speed or level of sunlight.
Both models feature cassettes that are compact and low profile, they blend with any building facade seamlessly. Once extended, the spring assembly creates maximum tension for the fabric so it is completely taut.