Unique Adjustable Louvred Systems
The ultimate in outdoor living
Our Bioclimatic Pergolas are adjustable louvered systems combining form and function. These modern systems provide the ultimate in outdoor living, allowing you to instantly adjust for sunlight and weather changes via the touch of a button.
These unique pergolas feature fully automated louvres that adjust the level of shading over your area when retracted. When the louvres are fully closed, the top of the pergola becomes water-resistant. A restrained gutter catches rainwater and drains it directly down the vertical posts.
Sidewall Guillotine Glass panels can be optionally integrated on the 'Classic' or 'Freedom' models. These panels keep out the cold and wind and make your pergola uniquely 'home-like'.
We offer four different models of Bioclimatic Pergolas – the Classic, Freedom, Infinity and the Urban.
All Bioclimatic Pergola models are ideal for residential and commercial spaces.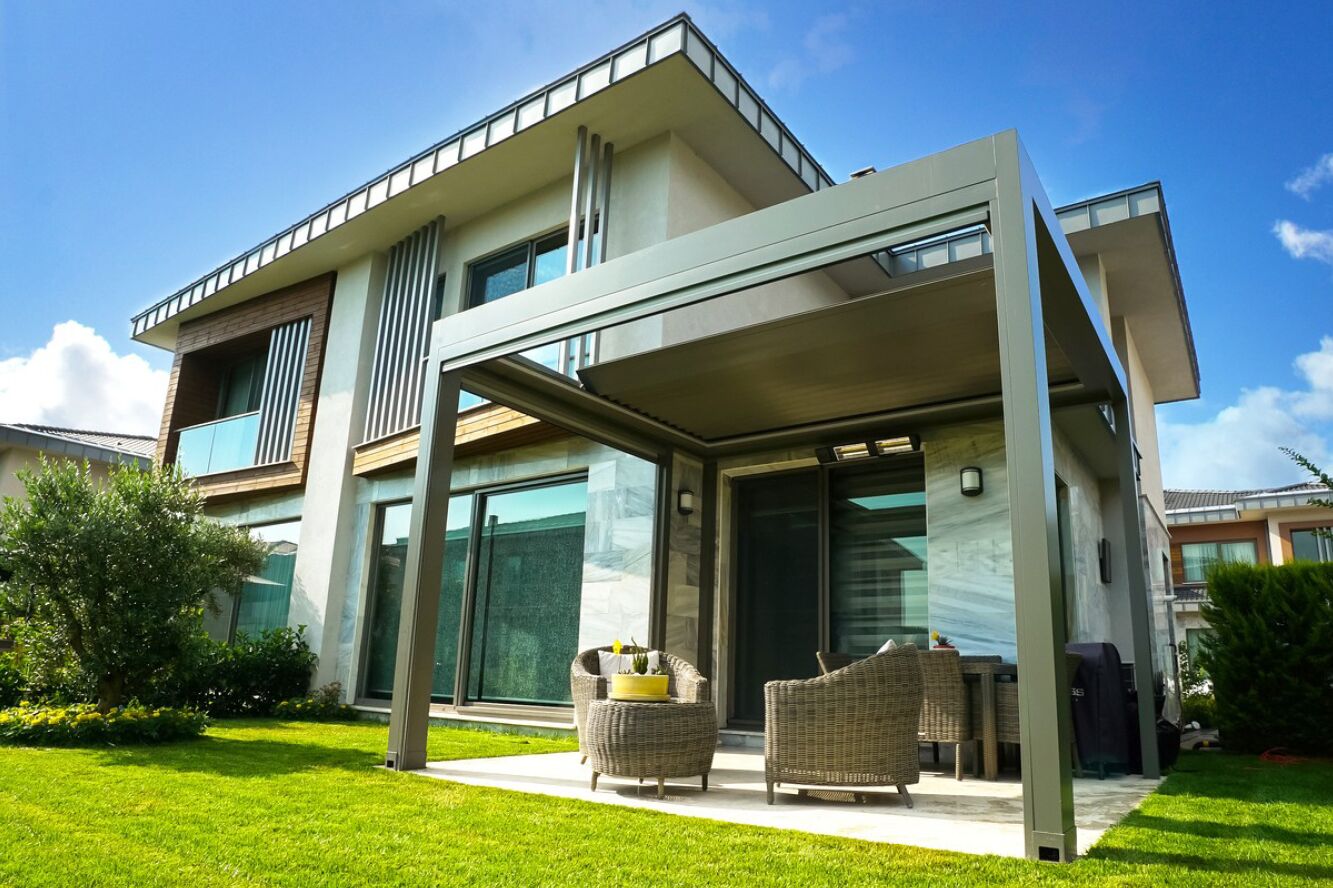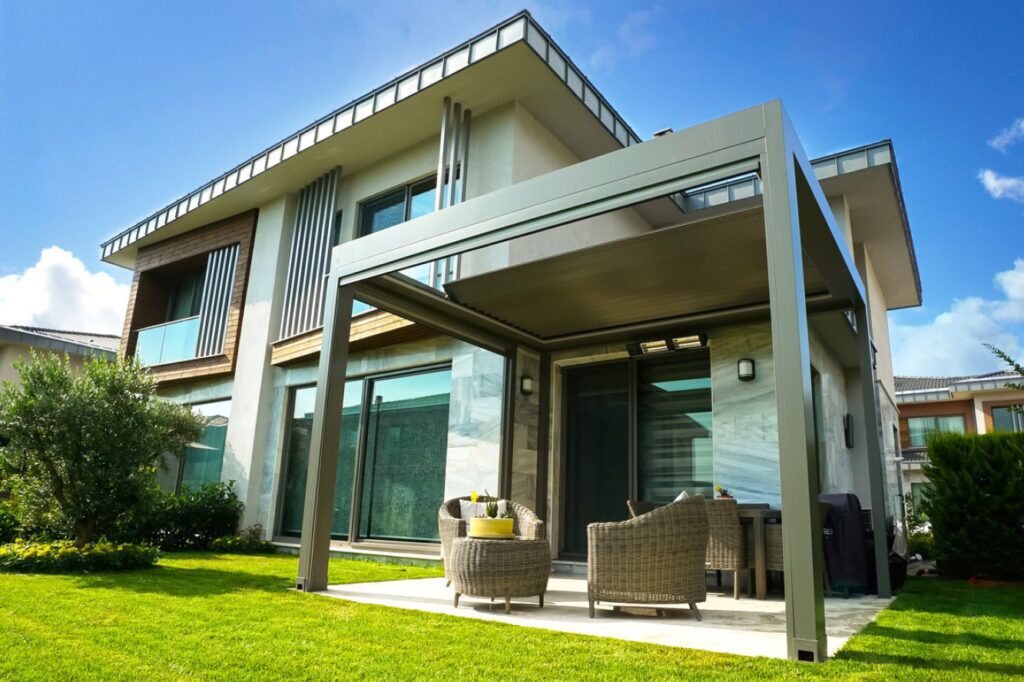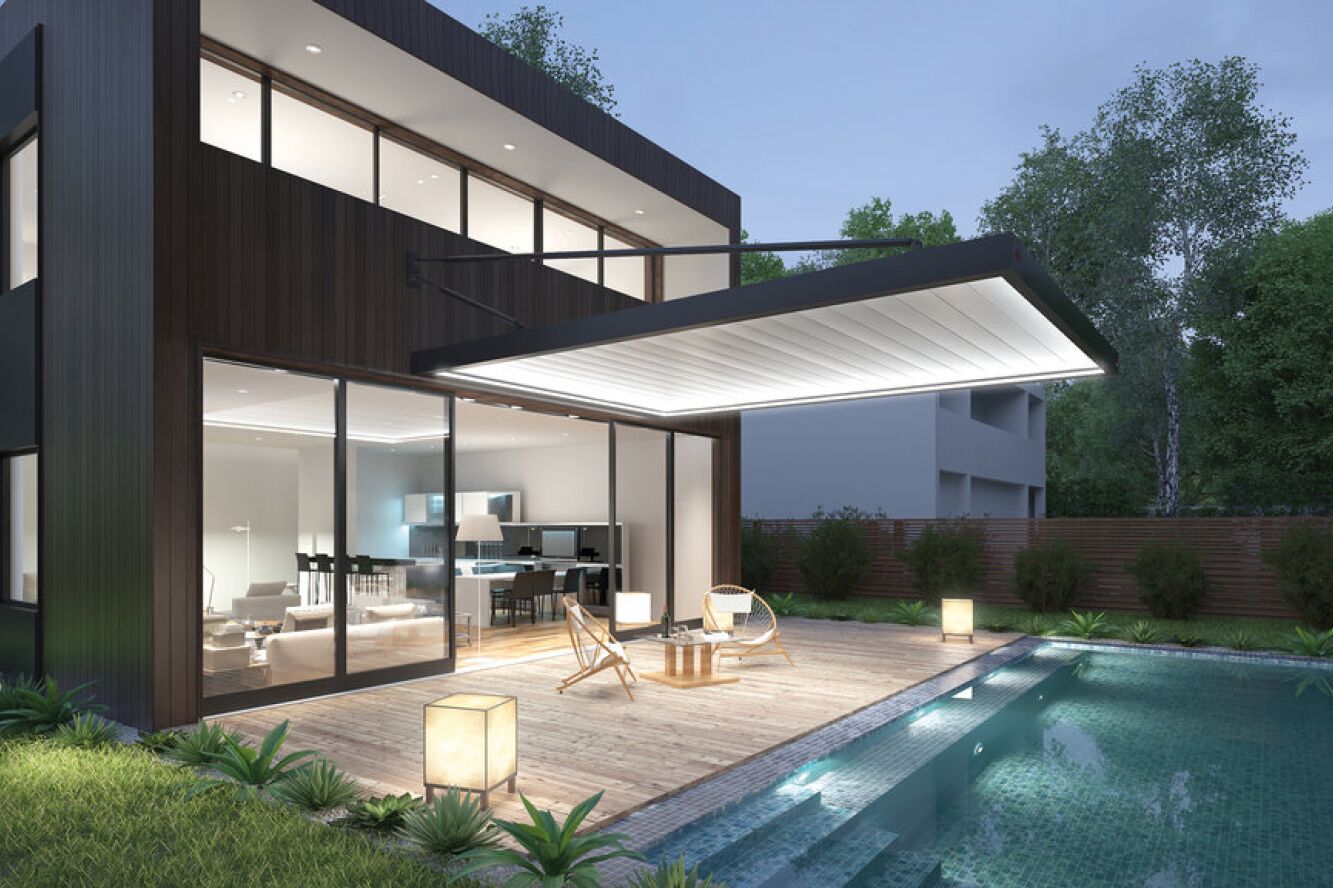 THE CLASSIC
BIOCLIMATIC PERGOLA
An Innovative Space-Saver
Create a comfortable and unique outdoor living space
The Classic Bioclimatic Pergola is an innovative space saver that allows you to create a comfortable outdoor living space. The fully automated bioclimatic louvres adjust the shading on your terrace when retracted.
This pergola is a flat-mounted system supported by front posts and is therefore applied as a lean-to-wall module.
Up to three modules can be placed side-by-side, covering a width of up to 11.95 metres.
Maximum Dimensions
Width
Single Module: 4m
Double Module: 8m
Triple Module: 11.95m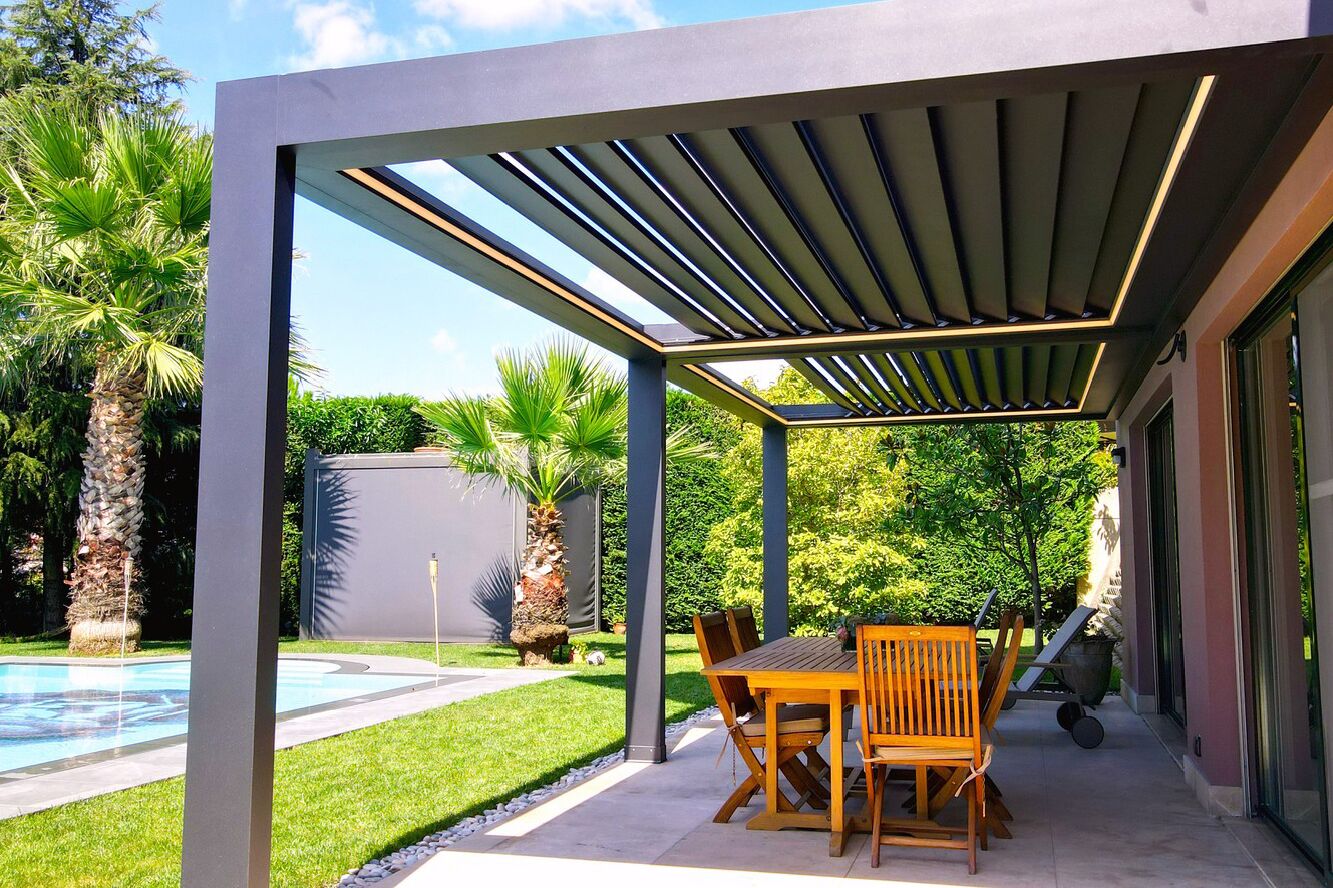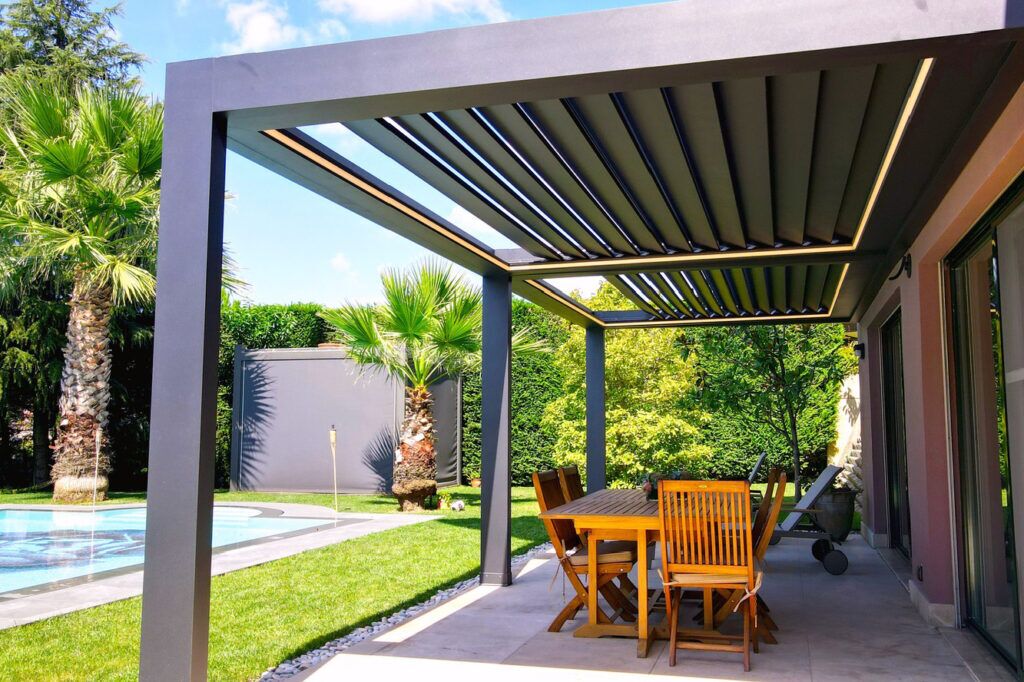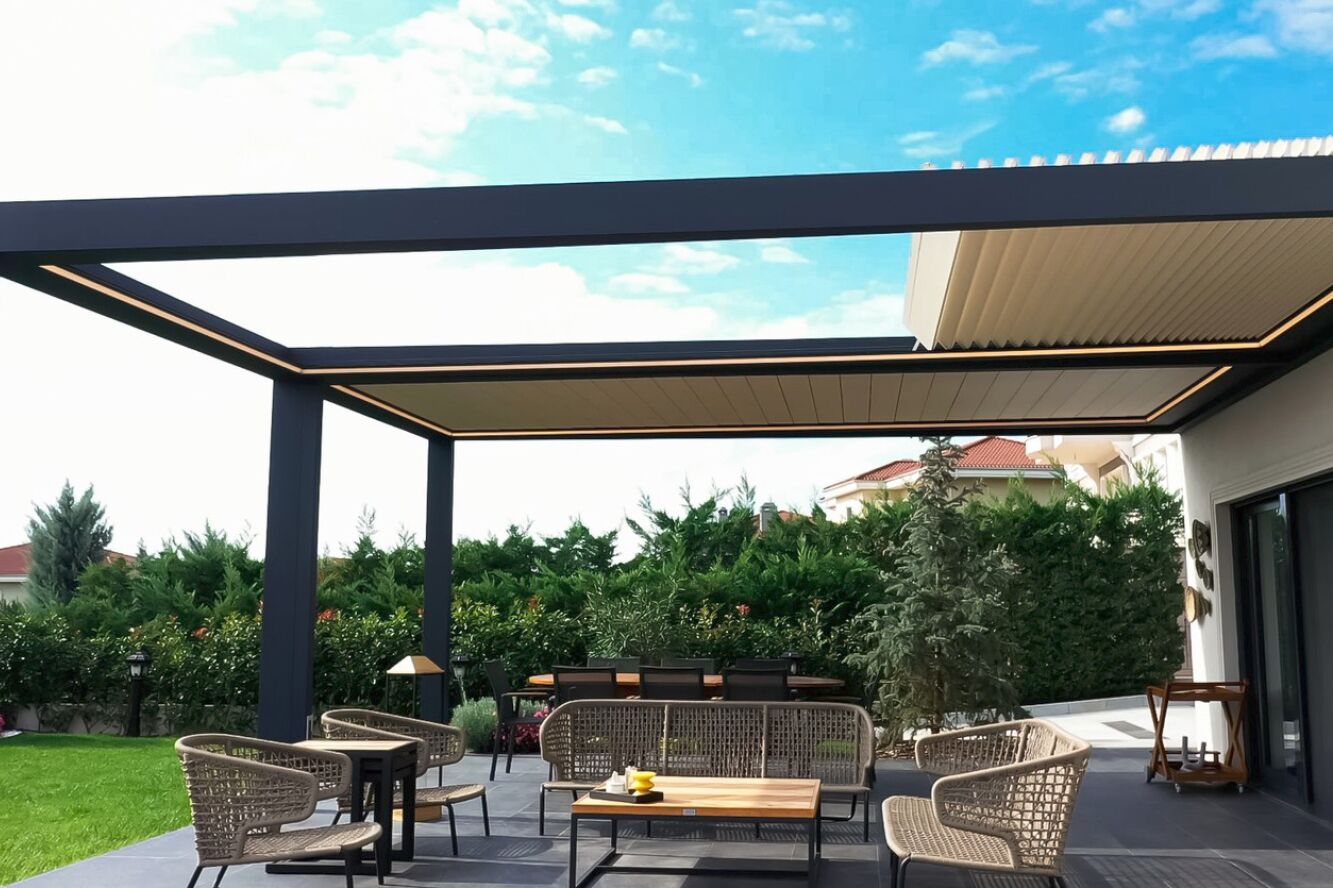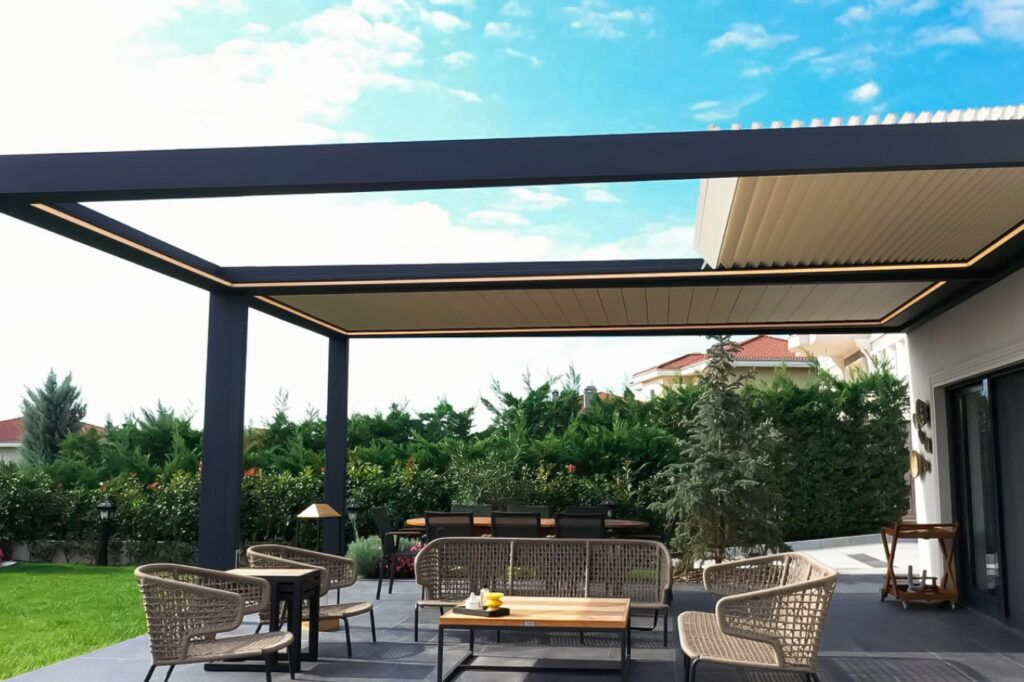 THE FREEDOM
BIOCLIMATIC PERGOLA
Totally Independent and Versatile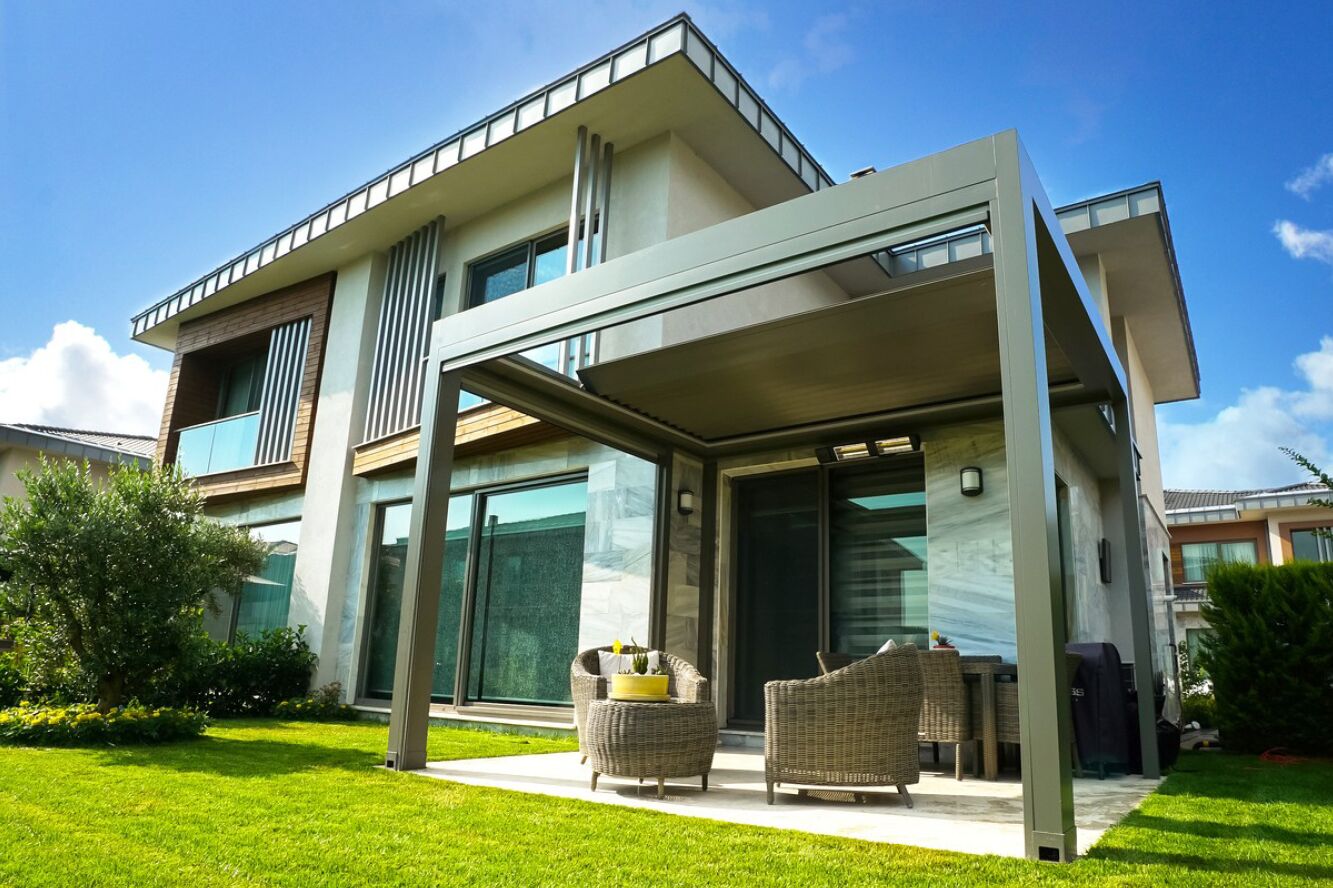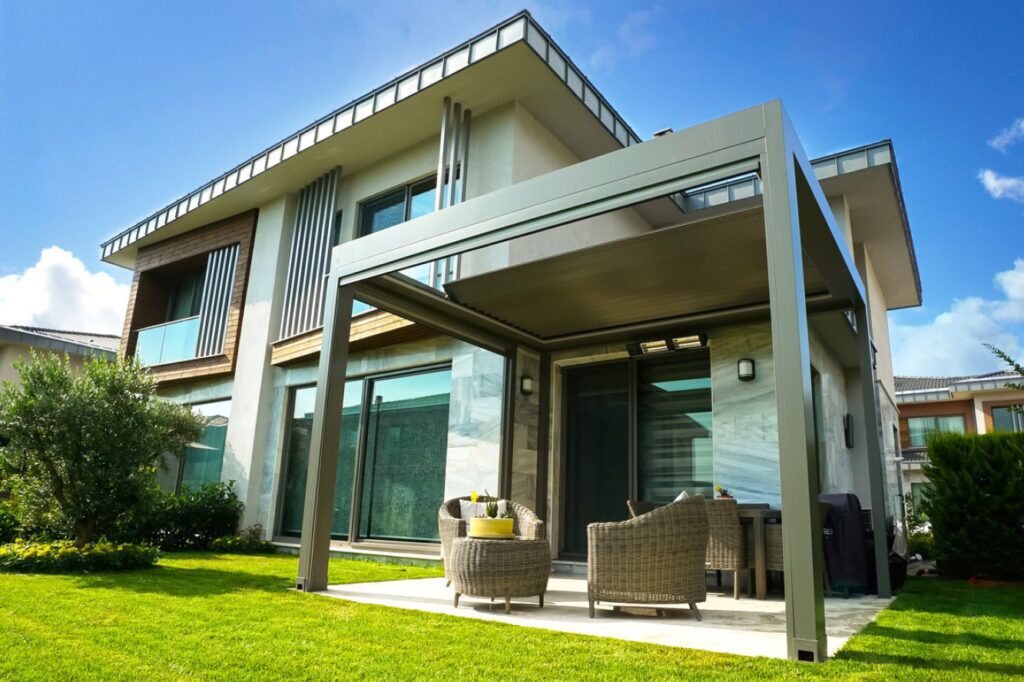 Cover maximum area with minimal effort
The Freedom Bioclimatic Pergola is a totally independent system with its own supportive posts. This gives you the flexibility to cover maximum area.
This pergola can be used as a freestanding module, giving you the opportunity to create an 'open-space' structure.
Up to three modules can be placed side-by-side, covering a width of up to 11.95 metres.
Maximum Dimensions
Width
Single Module: 4m
Double Module: 8m
Triple Module: 11.95m
THE INFINITY
BIOCLIMATIC PERGOLA
The Ultimate in Subtly
Virtually disappears with your structure!
Featuring a truly customisable appearance, the Infinity Bioclimatic Pergola visually disappears wherever it is mounted.
This model can be integrated into a pre-existing structure without the need for any side beams. Unlike the other bioclimatic models, the standard mounting patterns of the Infinity are different. The Infinity Bioclimatic Pergola can be used as an integrated module, making the application possibilities endless with this system.
Maximum Dimensions
Projection: 6.88m
Width: 3.85m
Coverage with Single System: 28sqm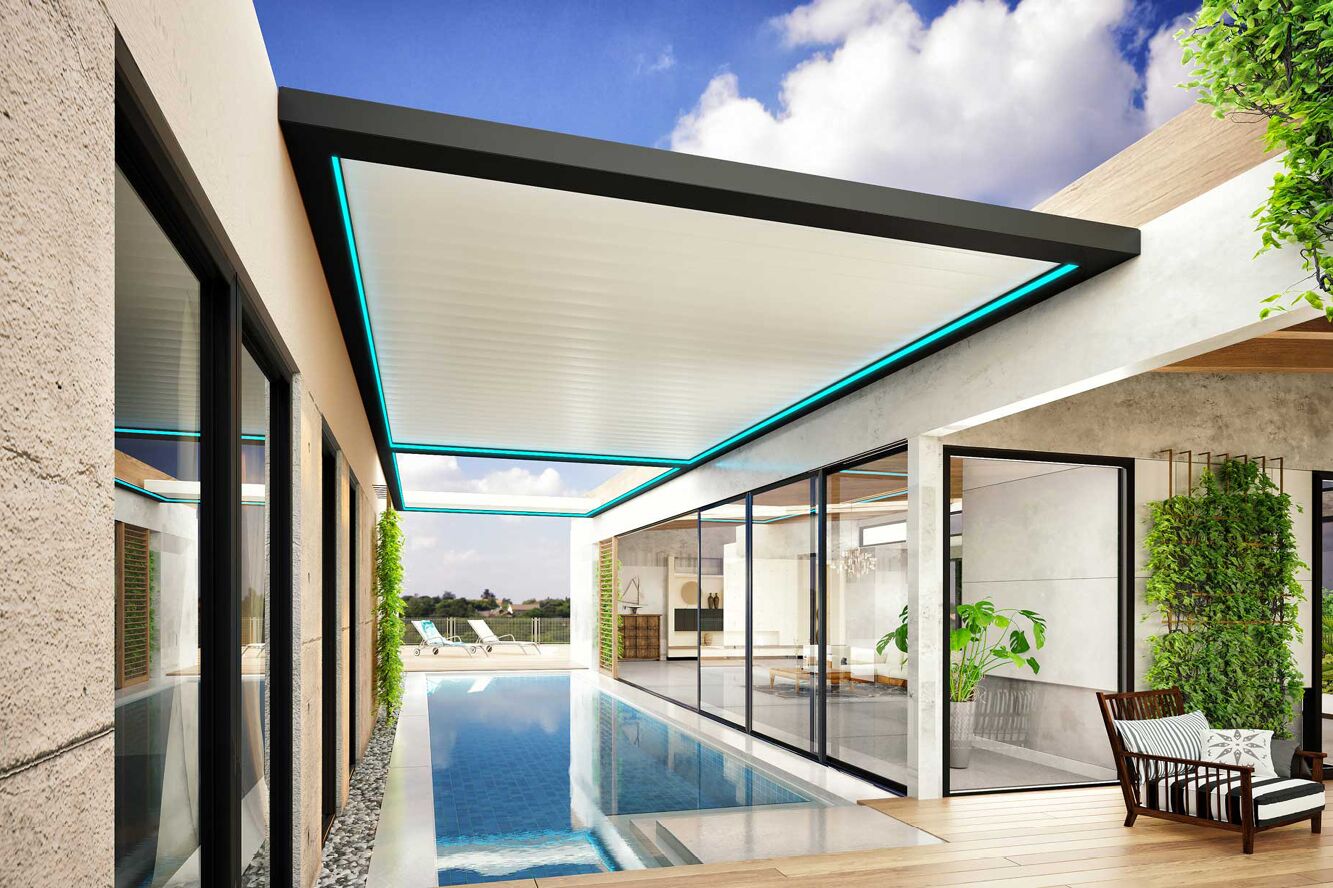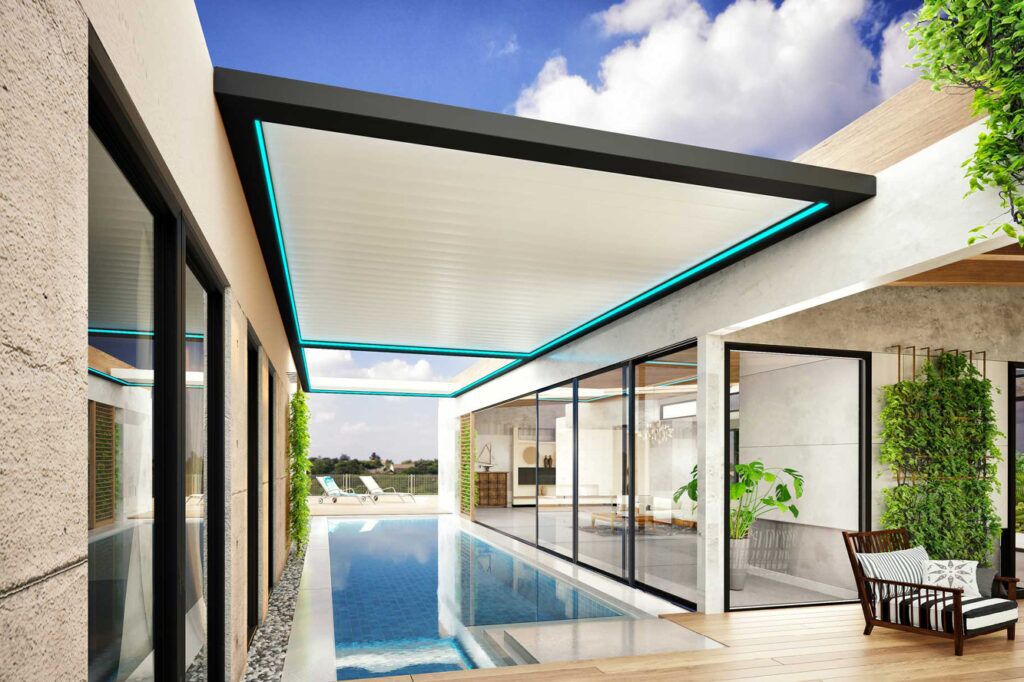 THE URBAN
BIOCLIMATIC PERGOLA
Metropolitan Magic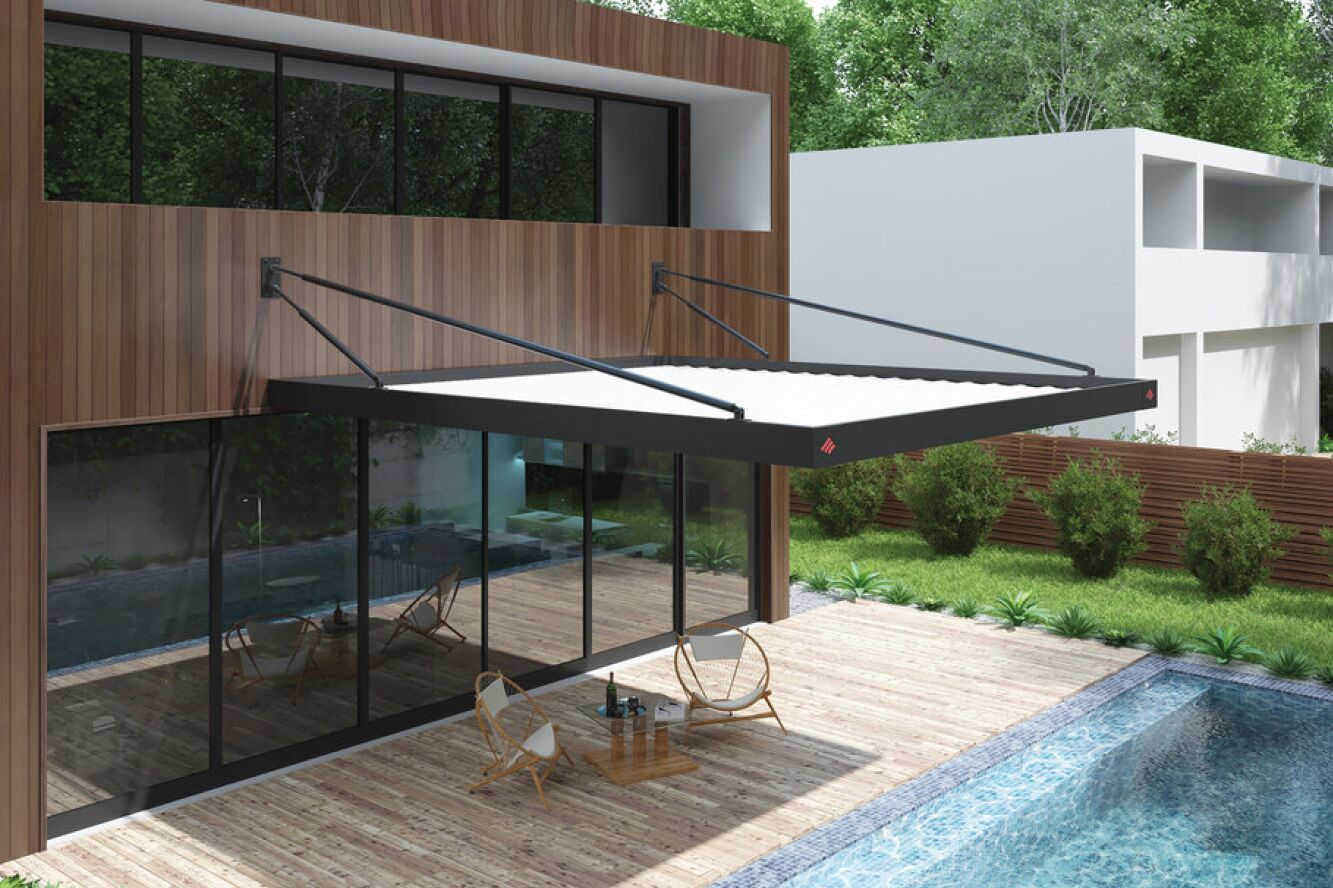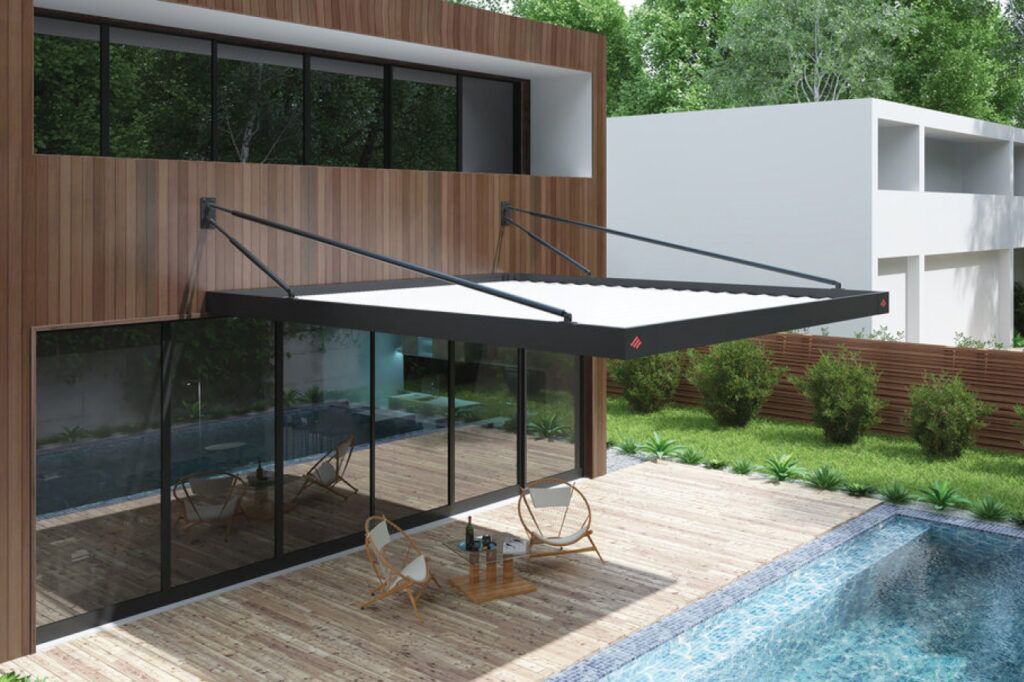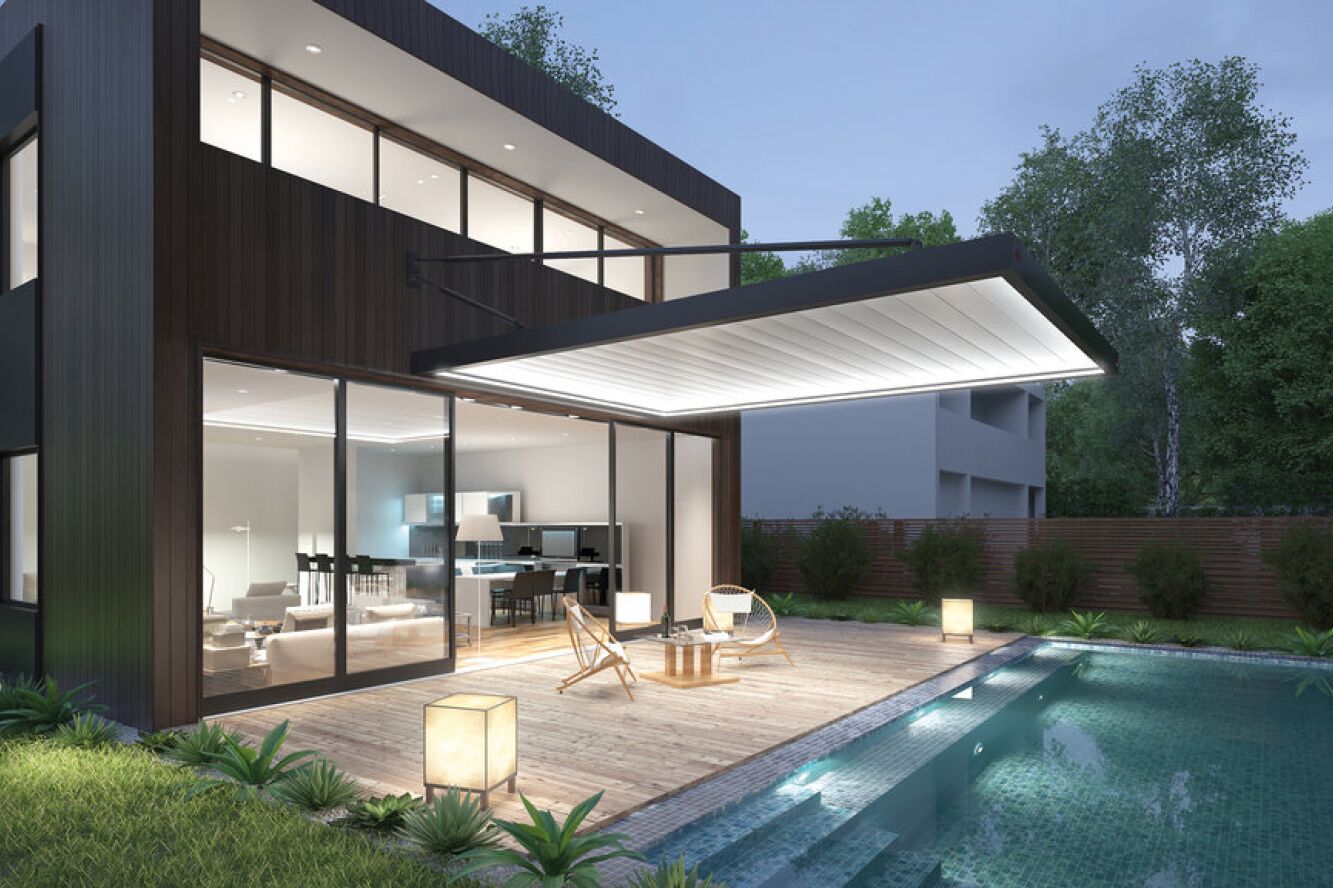 The perfect solution for minimal space
The Urban Bioclimatic Pergola is ideal in small areas. This is thanks to its robust hanging system, offering a perfect solution for minimal space. This system allows you to create an outdoor area without the need for posts. It gives a unique suspended look.
This pergola has a different profile structure and dimensions from the other bioclimatic models and is applied as a hang-to module. Unlike the other pergolas, the Urban has a water drainage system that is integrated into the gutter profiles on all three sides. Rainwater is discharged from the front with the free-fall principle.
Maximum Dimensions
Projection: 5.04m
Width: 4m
Coverage with Single System: 20sqm